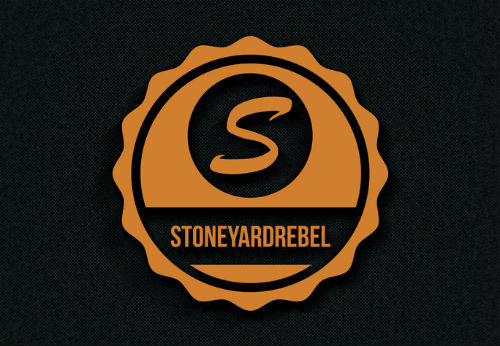 QUEENS, NY – If you look at a stone, it never moves – it just sits in its place on the earth all day, every day. It's the most patient thing on the earth.
That's the reputation that a new hip-hop duo out of Queens, New York is trying to establish – patient and peaceful rebels. And to represent that, they've adopted the name StoneYardRebel. With a mission to use music to address social justice issues and inspire people to take action, StoneYardRebel is ready to make their mark on the world. Their first single, "Freedom On Flames," is not only an introduction to their unique brand of music but also a testament to subject matter they hope to tackle in all future music.
"It's a song about injustices going on in society and our different views on those things," said Germ Warfare, one-half of the duo that is also made up of S-Kal. "Music needs to have subtended and have a message and move people to do what it is they desire to do. It's not just always dancing and mindless entertainment. Our music embraces that."
Germ Warfare said "Freedom On Flames" is an upbeat song that he hopes will made for a good radio or playlist type of song. It definitely showcases the duo's unique brand of music and unusual sound – something that has been developed individually by each of them over the past decade.
Both grew up in Queens, though for many years on opposite sides of the city. Germ Warfare grew up loving hip-hop music and related to a handful of professional musicians – including an aunt who would frequently win Showtime at the Apollo during the 1960s. He had uncles who were professional piano players, and at age 17 he remembers being introduced to Tragedy Kadafi, a hip-hop group that took him under their wing and began to teach him about the intricacies of the music industry.
S-Kal had a similar childhood and journey to professional music, and about six years ago he moved to Germ Warfare's side of town – literally a block down the road. The two ran into each other at a show, and a conversation and exchanged music quickly turned into collaborations on new music and eventually the formation of a new group.
"Once me and him got together, that was it," Germ Warfare said. "We're two guys with the same mind and same goals when it comes to music. We decided to put our money together and see what we can accomplish as a duo. We have a unique sound, which you can tell from this single and from some of the next few singles. They really sound different from each other and from anything else out there. You could almost call us alternative hip-hop."
Germ Warfare said "Freedom On Flames" is currently available for purchase on most digital download sites. The group's next single, "AK," is slated to be released later this month, and the two are working toward completing an EP that they'd like to release later this year.
To listen to StoneYardRebel's music, or to follow them on social media, please visit the following links:
Twitter: @GermWMusic Instagram: @Germwarfaremusic