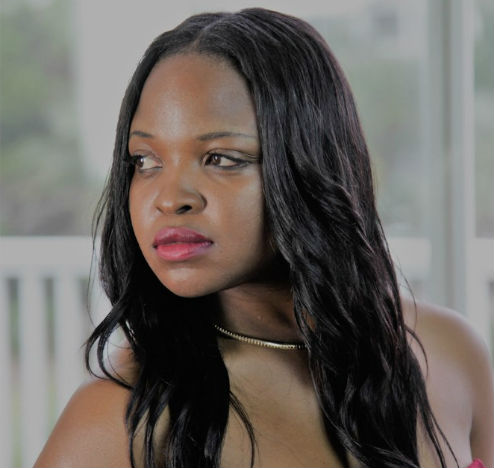 CHARLESTON, SC – "Serendipity" is an appropriate title for the first mixtape from up-and-coming hip-hop artist Shalon Raquel. It's a term that describes something that was meant to be, and as far as Shalon is concerned that's exactly the perfect description for her music career.
"I've been doing music for a long time, but I've never taken it very far," she said. "After I had my little girl this past February, I realized I needed to stop playing around and get serious about this music. I believe that this is something that's supposed to happen, but I have to get real and give it a push."
The mixtape is one that she describes as a "feel-good project" with songs that are "good and hard and sexy." The singles on the mixtape are motivational in some ways, but mostly just about having fun. They also display the unique sound that Shalon brings to the table – a sound that's different from any other female rapper in the industry today.
"My style and flow is different," she said. "I also dress girly, but that doesn't match my voice, which is tough and rough. And while I love writing music, what I really love is performing and expressing it. You can make people feel good through music. You can tough people and change lives. That's what I want to do – I want to take this music out of my own little world and give back."
Most of Shalon's lyrics explore real-life situations that she's experienced and which she feels like others will be able to relate. Through all of her songs runs a common thread: having fun and motivating others to push through their struggles. Her feel-good, laid-back style with melodic overtones has become a sought-after commodity along the East Coast.
Her first single off the mixtape, "How You Want It," is testament of that. She's seen some early success with the track. It's a song that talks about pursuing a guy she likes – seeing him out and about in the community and eventually getting with him at a club. She said it's a song that many other women will relate to immediately, and guys will also enjoy.
A second single from the album, "Pronto," is more of a fast-paced "fun" song that follows Shalon as she hits the road. It's a song that literally follows her experiences moment-by-moment – including a short stop at the Waffle House. She said it was a fun song to showcase her storytelling ability, and it was one of those songs that made her realize that she did have something valuable to bring the world with her music.
"I just felt like I should go for what I love and do what I love," she said. "If there's something you love to do, then do it. Having my daughter in my life has inspired me to be myself and do this music thing. I'm gonna do what God put me here to do and stop playing around. I haven't given it my all before this, but now I'm giving it my all as much as I can, and this is just the beginning of what I can do."
To listen to Shalon's music, or to follow her on social media, please visit the following links:

Twitter: @shalon_raquel
Instagram: @shalon_raquel/
SoundCloud: shalonraquel